They will continue to be here
until November.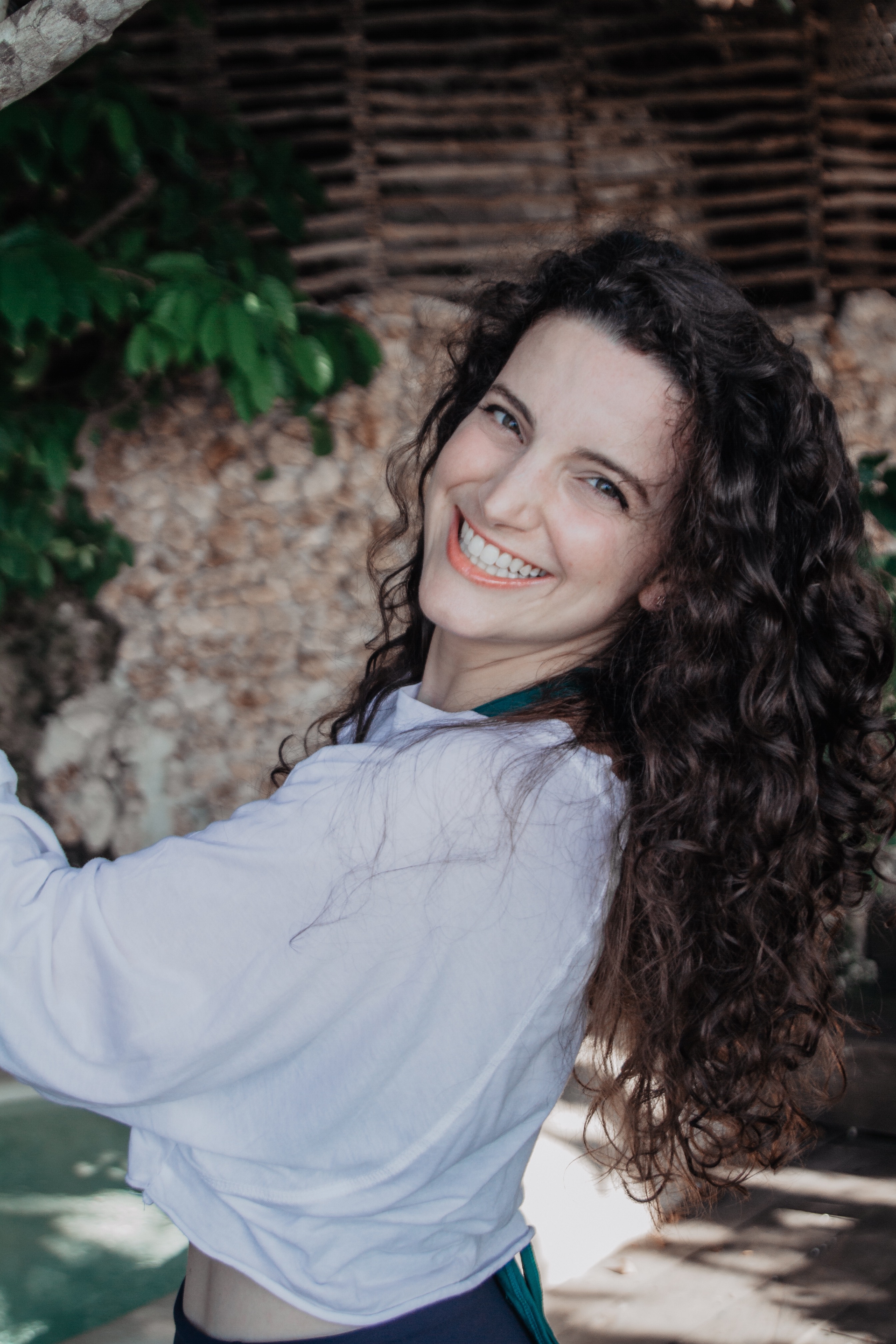 Gabrielle Merandi is a Holistic Mentor, Energy Worker, and Course Creator. In her courses, you will find integrated information from her studies in biology, psychology, clinical psychology, yoga, tantra, meditation, Ayurveda, Reiki, and shamanism.
Gabrielle offers a unique combination of expertise, honoring your physical, emotional, mental, and energetic/spiritual well-being at all times! She completed a Master's in Clinical Psychology, Bachelor's degrees in Biology and Psychology, as well as certifications as a Reiki Master, Ayurvedic Health Counselor, and Yoga Siromani. Gabrielle traveled from Peru to India, personally integrating diverse holistic health concepts and now offers a suite of offerings to profoundly honor your body, healing process, and unique life purpose.
Working with Gabrielle is a unique experience that you will not forget. In every session, you will feel empowered and heard, and have the certainty that you have an advocate in your corner. Her 1:1 work is collaborative, meaning that you co-create your experience together. Visit www.gabriellemerandi.com for one-on-one bookings.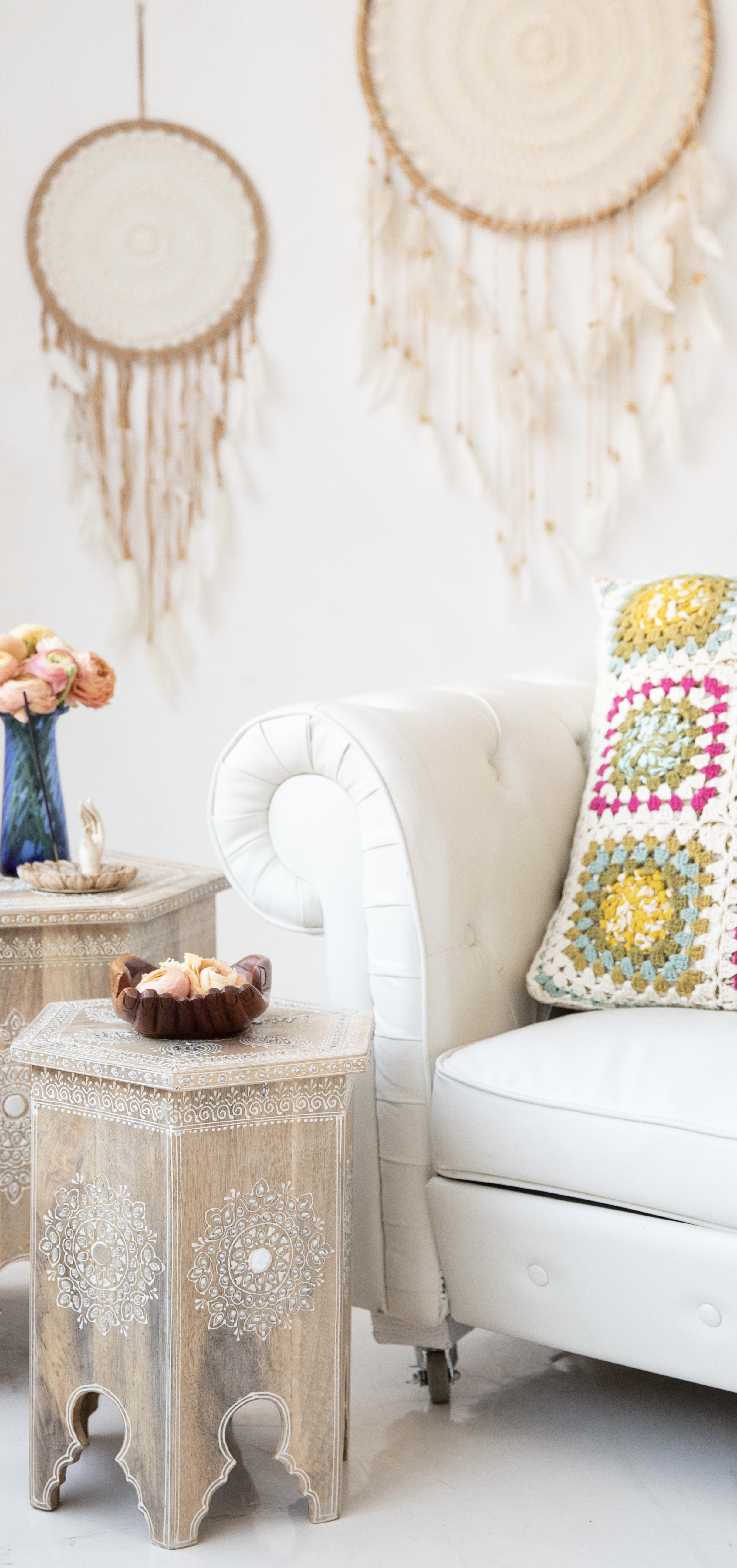 Goddess
Testimonials


"...it was so eye opening and healing for me physically and emotionally..."
- Alyssa


"Oh my goodness. That was so beautiful. Found myself laughing, crying, and releasing all at once. What a blessing to have someone like you in this world to help and inspire people to be their best selves.. I feel so much better after that. Thank you dear Goddess! You are amazing! Blessings to you!"
- Candice


"I love how personable you are in the videos. I found myself responding to you, like when you'd say, 'Ready?'"
- Gladys


"I totally dig your energy and teaching style! I took so much from it and know it will heighten my practice intensely... I thought it was a beautiful example of your clearly incredible ability to share this wisdom and guide so many through what can be a super confusing transformation. I especially loved the music you chose and the face at which you moved in the video."
- Anna


"...this course was a positive, gentle reminder to take some self care time! Gabrielle's energy was so vibrant endearing, it felt like having a friend over to hang out and was immediately engaging."
- Ashley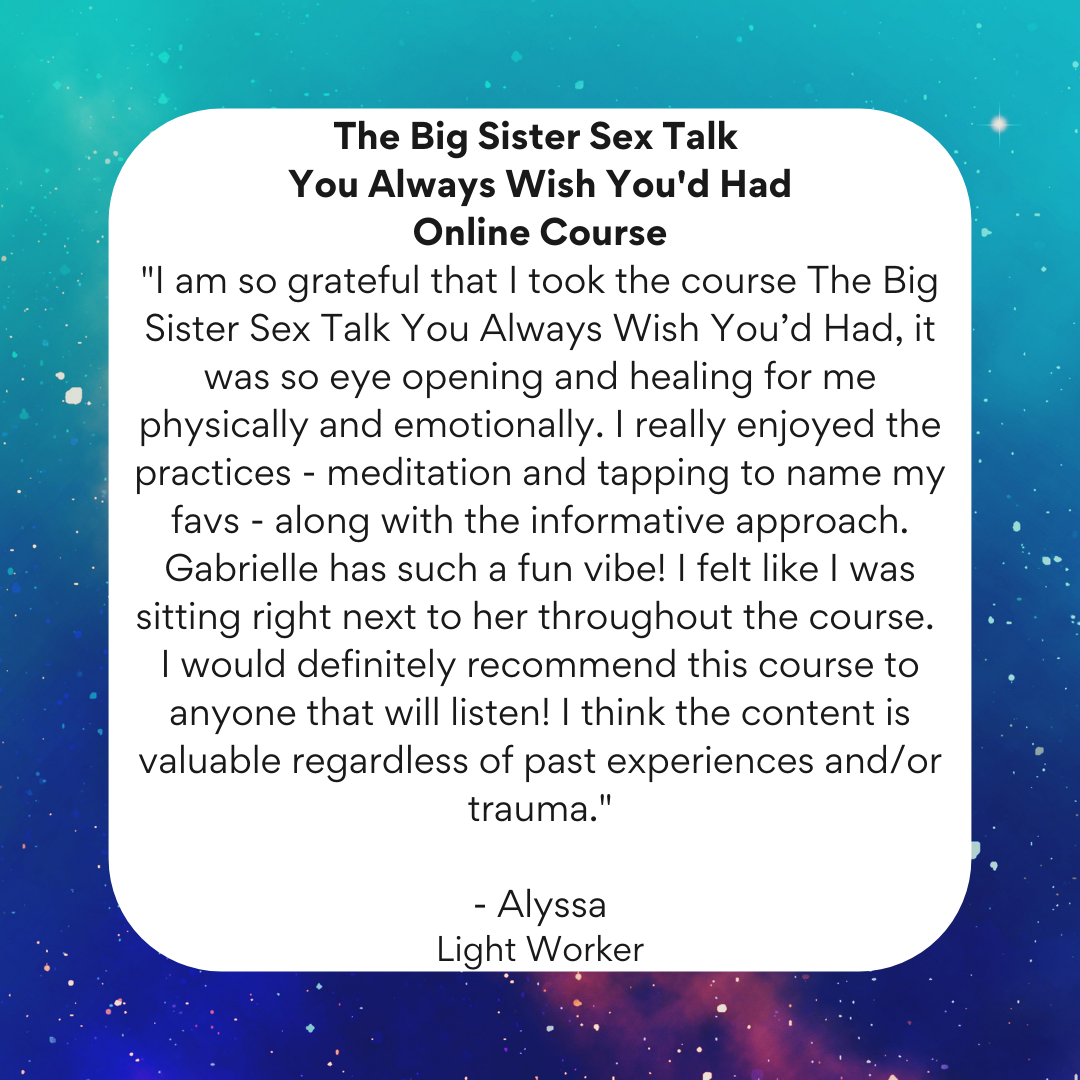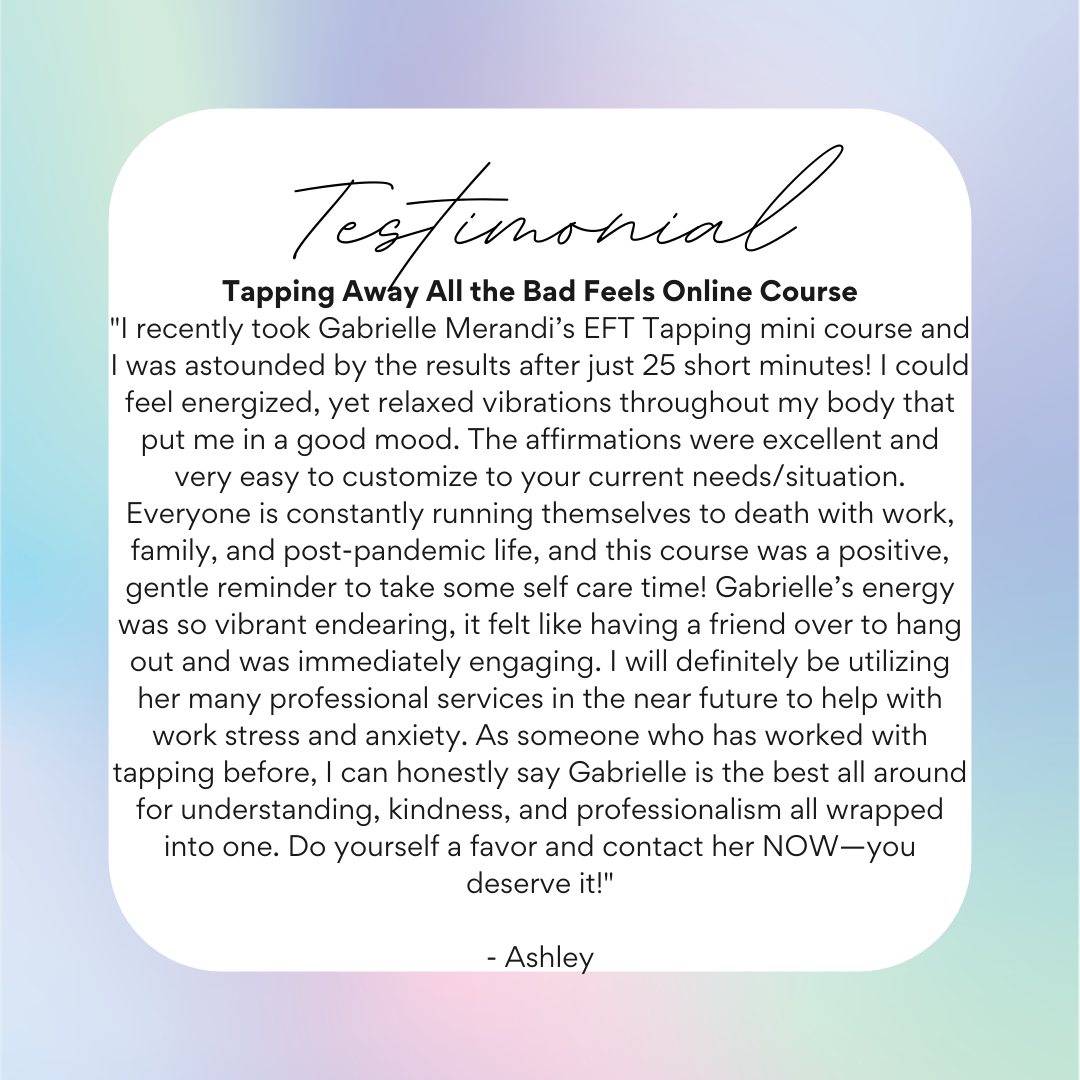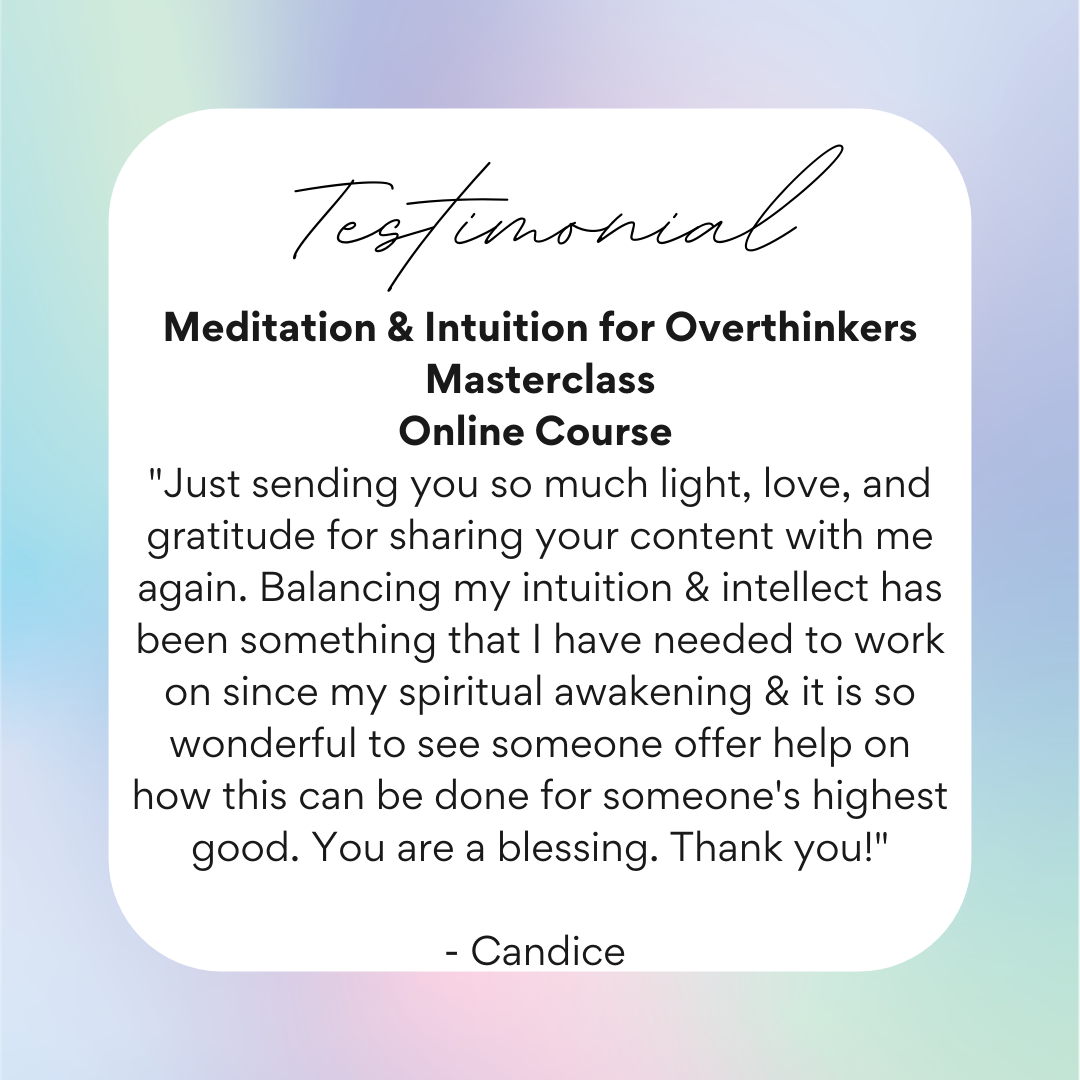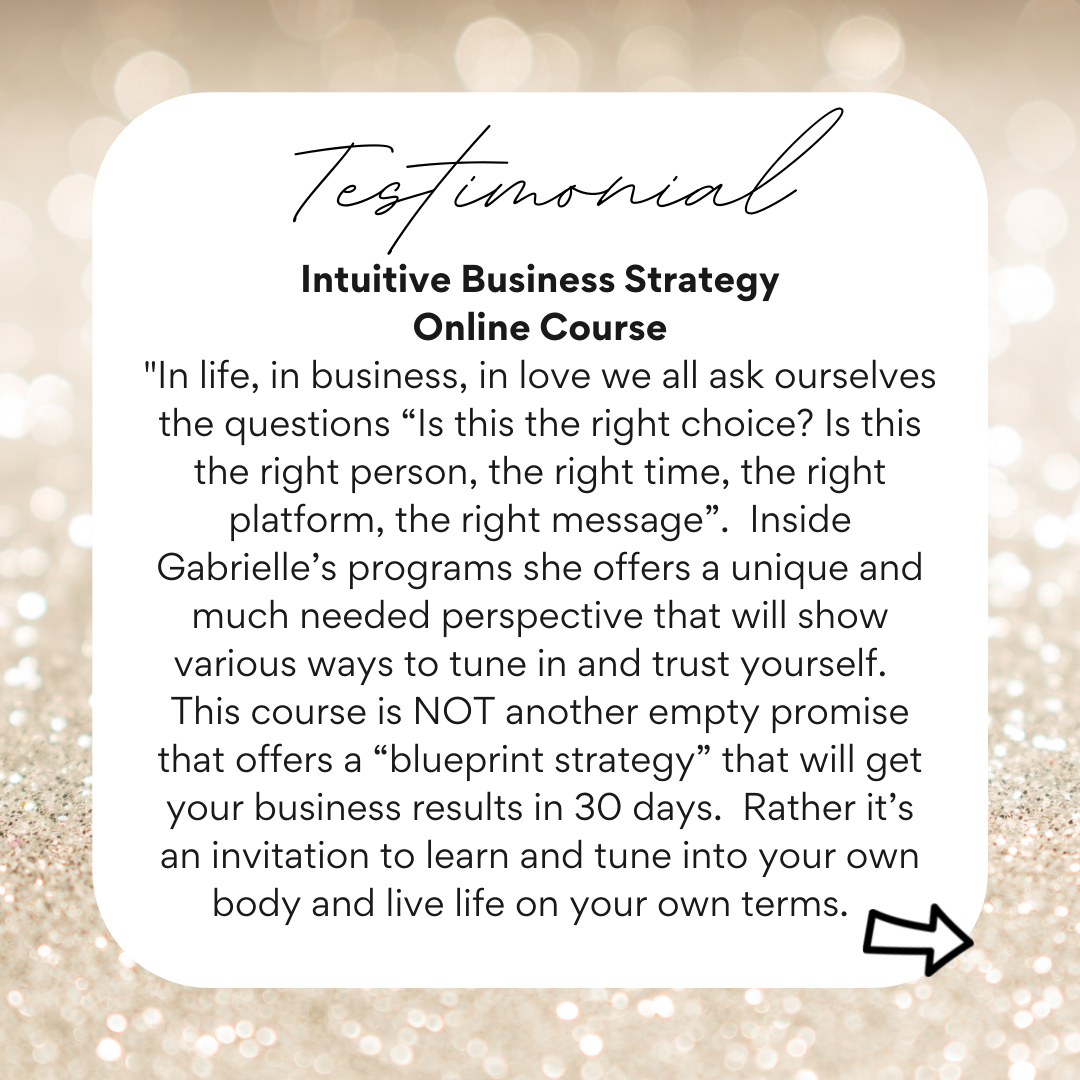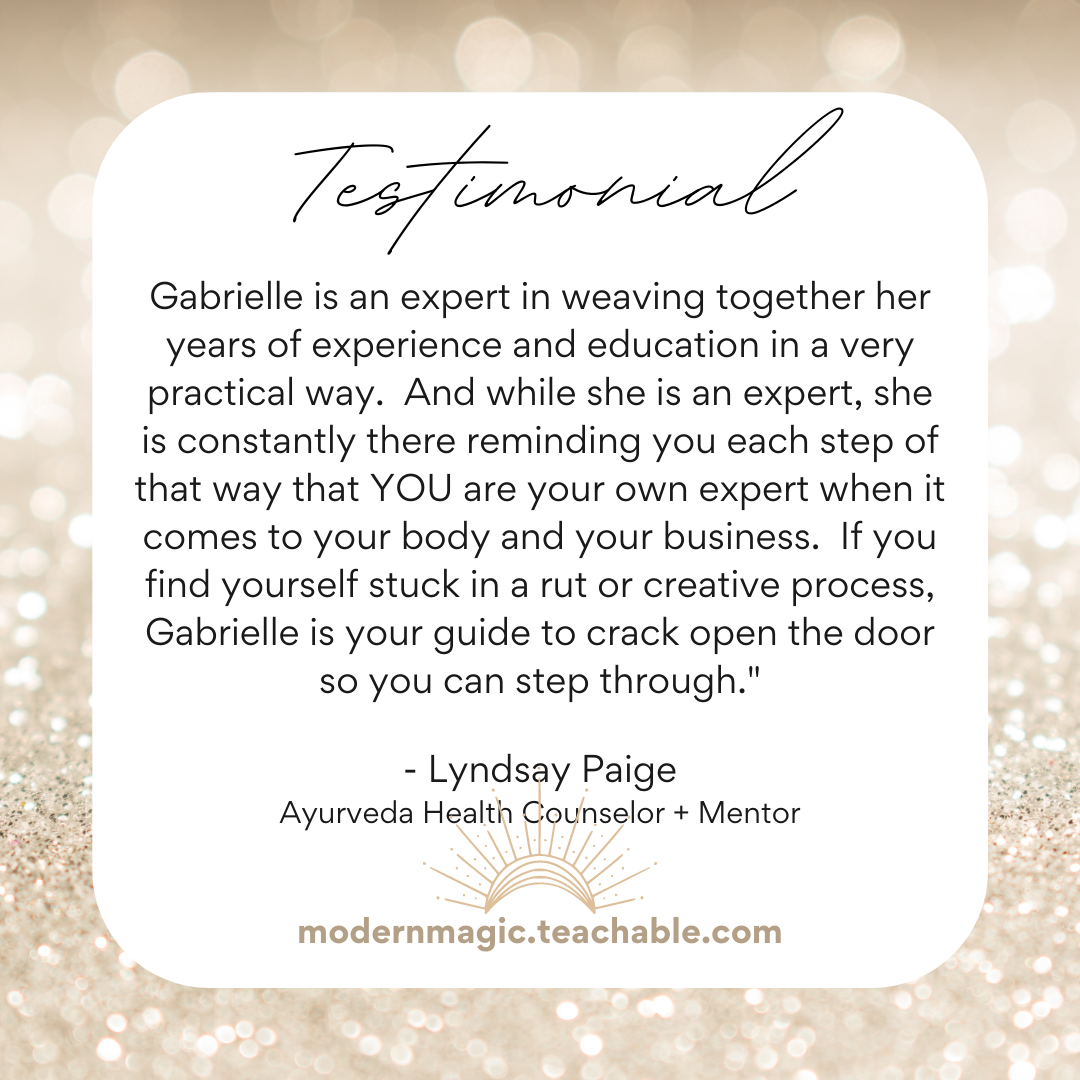 If you are interested in 1:1 Holistic Health & Wellness Mentorship, Reiki / Energy Healing Sessions, or a Consultation with Gabrielle, please visit www.gabriellemerandi.com.
Check your inbox to confirm your subscription
"I genuinely cannot thank Gabrielle enough for helping me find new insight into myself and the world around me."
- Dustin
"I would recommend Gabrielle's expertise to anyone who is interested in diving deeper into themselves."
- Tara